Destination Seignosse – Competition by The Fontenille Domains
On the occasion of the opening of the hotel "70 Hectares and Ocean" located on the Golf de Seignosse, Les Domaines de Fontenille and OPEN GOLF CLUB are organising a competition in 10 OPEN GOLF CLUB golf courses, which will span from May 23rd to July 11th, 2021 with the final to be held in Seignosse on September 25-26, 2021.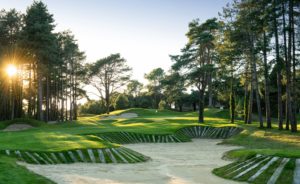 Continental European Top 100 Golf Courses
Every year, the Top 100 Golf Courses names the 100 best golf courses in Continental Europe. Once again, our Open Golf Club courses feature on this year's list.