Golf de Seignosse proshop
The golf club's friendly staff are happy to provide help and advice all year round. In our proshop you will find golf clothing, equipment and accessories, along with items sporting the golf club's logo.
Wear the brand from head to toe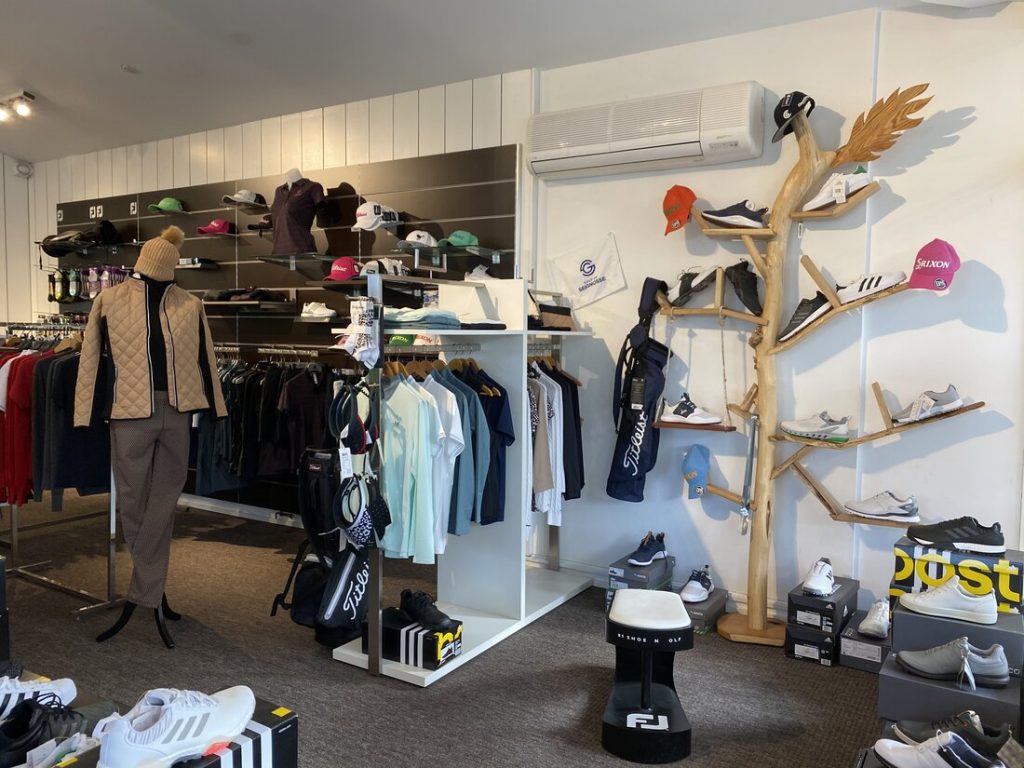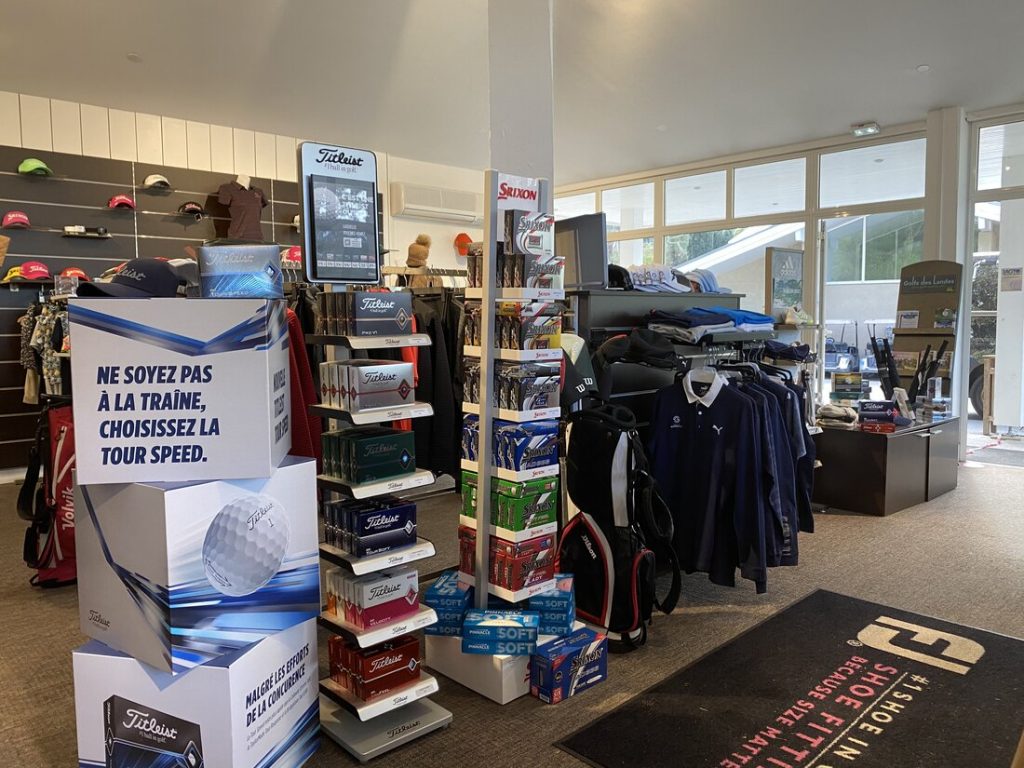 The shop sells a wide range of men's and women's golf clothing and footwear.
Love our golf course? Treat yourself to some of our branded items (golf clothing and accessories) from the wide range available at the Seignosse proshop. Just passing through Landes? Take home a souvenir of your stay.
Our reception staff are at your service and will be happy to help you.
Get the right equipment for the game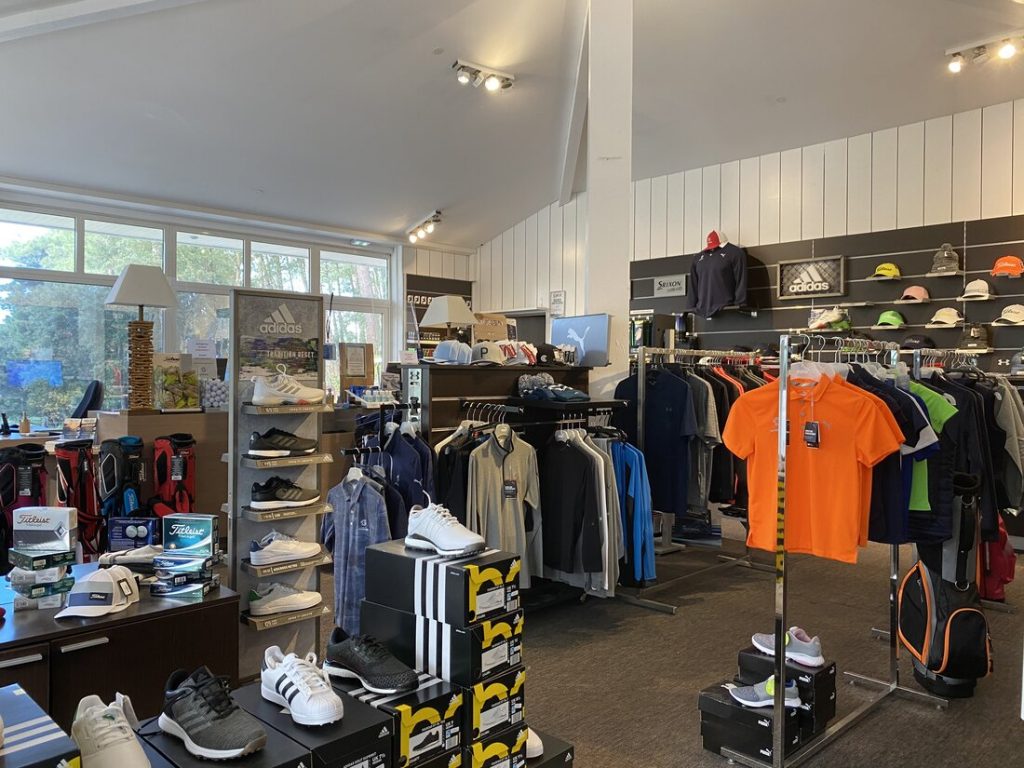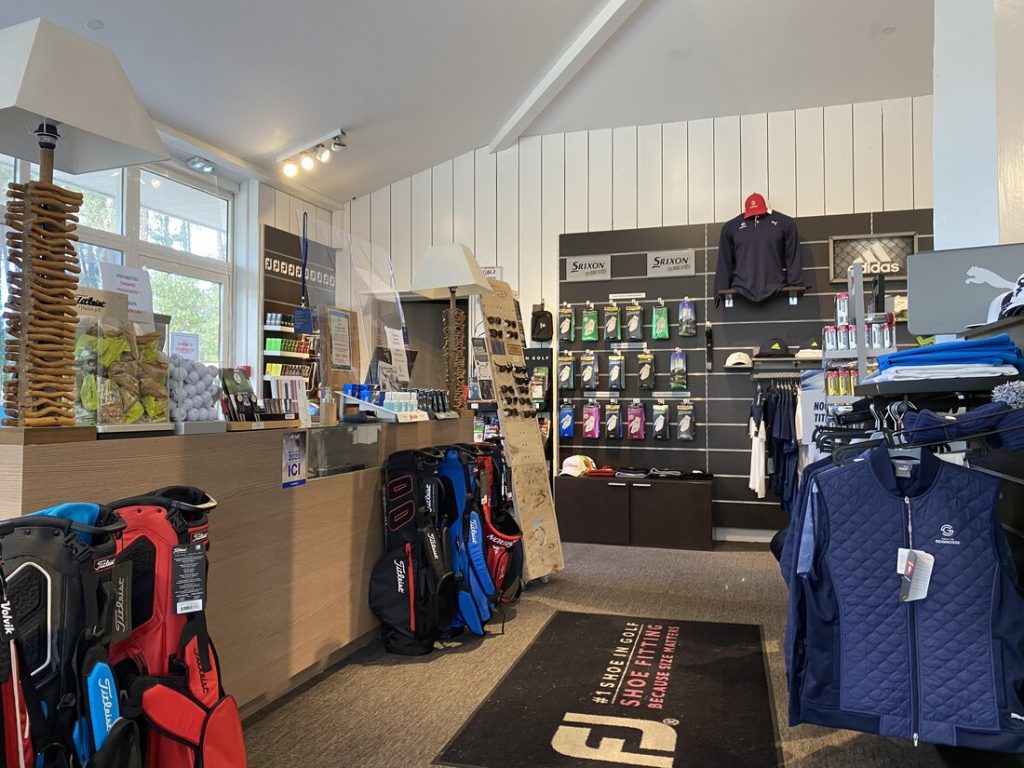 Whether you're an expert on the green or prefer the driving range, you'll find everything you need to play golf at our proshop. From golf bags and gloves to tees and balls, stock up on what you need at our golf shop in Seignosse.
Do you want to play at Golf de Seignosse without having to bring your bulky golf clubs on holiday with you to Landes? Do you have a sudden urge to play but haven't got your clubs?
We have Cleveland full golf club sets for men and women (right-handed and left-handed) for hire.
Prices
Hire of a full set

Prices

€35
Brands available in our shop