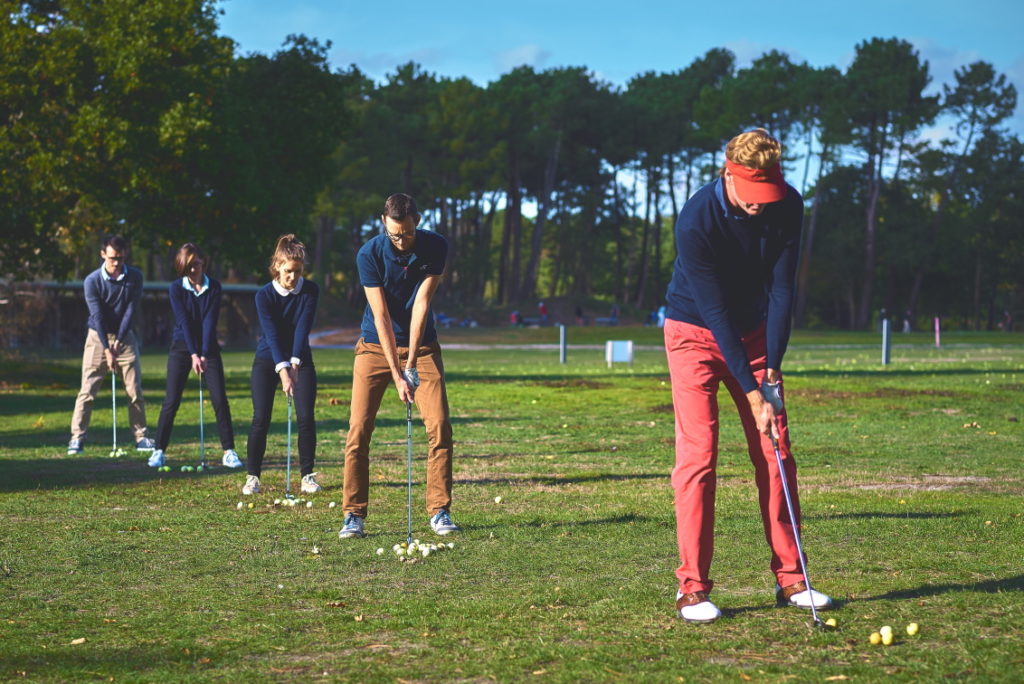 Individual and group golf lessons, golf clinics and golf introductory sessions for adults
Our two qualified instructors offer different types of golf lessons at Seignosse: an introduction to golf, individual golf lessons, group golf lessons, Trackman lessons and course accompaniment.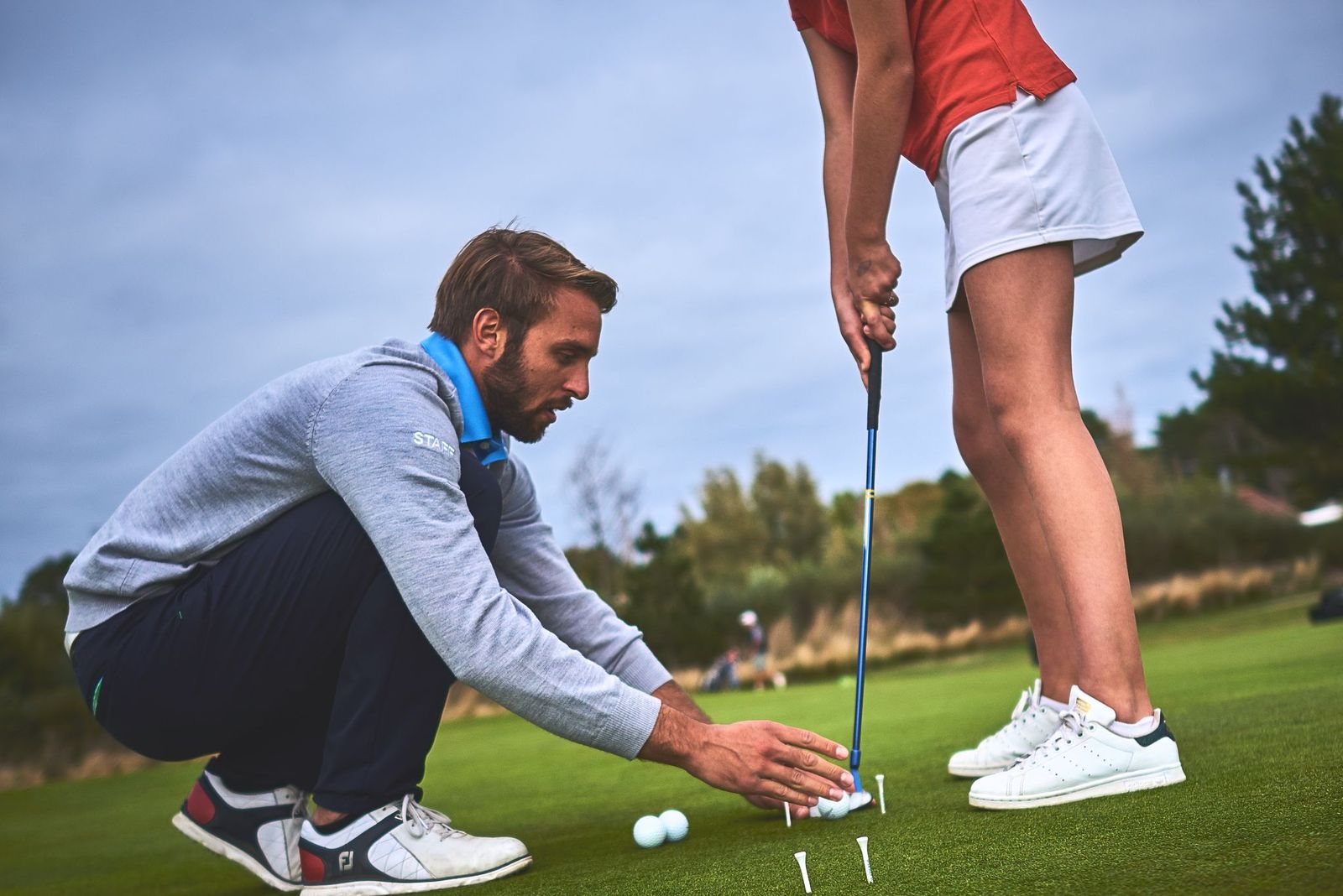 Individual golf lessons allow you to focus on a particular aspect of the game. You will receive personalised advice based on your profile and ability. We will do everything we can to help you improve your game.
Individual golf lesson (30-minute lesson)
Off season
Peak season
Head coach

Off season

€33

Peak season

€36

Instructor

Off season

€30

Peak season

€33
Balls provided
2-person golf lesson: 1-hour lesson
Off season
Head coach

Off season

€82 (€41 pp)

Off season
Balls provided
Book of 11 individual golf lessons (10 x 30-minute lessons + 1 free)
Off season
Head coach

Off season

€330

Off season
Non-transferable book
9-hole course accompaniment (2 hours)
Off season (with instructor approval)
During your stay in the Landes, take advantage of our advanced or beginners' golf clinic at Seignosse. Working with small groups of no more than 6, our instructor will design a programme tailored to your ability. Different options are available depending on the season.
3-day advanced golf clinic
5-day advanced golf clinic
*Access to the course for advanced golf clinic participants (Monday to Friday):
For the 5-day advanced clinic (off season): Free green fees (bookings required and depending on availability)
For the other advanced golf clinics: pay the 9-hole green fee price to play 18 holes
Peak season (from 13/7 to 23/8/2020)
4-day advanced golf clinic
4-day beginners' golf clinic
*Access to the course for advanced golf clinic participants (Monday to Friday):
For the 5-day advanced clinic (off season): Free green fees (bookings required and depending on availability)
For the other advanced golf clinics: pay the 9-hole green fee price to play 18 holes
This option is tailored to novices who want to start playing golf in the best possible conditions. It is valid for 12 months and includes everything you need to become an independent player on the golf course:
40 hours of group lessons (6 people max. per lesson held Tuesday to Saturday)
Green card test
Unlimited access to the golf course (in line with the instructor's advice)
Unlimited practice balls for your personal use
1 golf bag with a half set of clubs
Price: €1,750 payable in full or €149/month (i.e. €1,788 if paid by monthly direct debit)